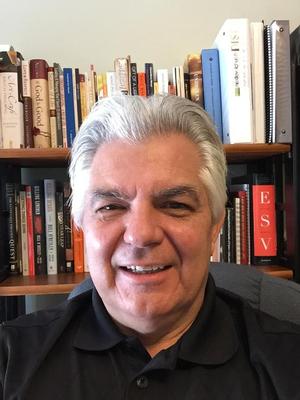 INTRODUCING TOM KAKADELIS
Tom Kakadelis - Senior Consultant
Tom joined Strengthening Leaders, L3C in 2015 and leads the Charlotte office. He has served non-profits, local and international ministries and business for nearly forty years. He has pastored in four states for 35 years, as senior leader, associate pastor in many roles including missions, outreach, hospitality and counseling. Tom started and established a church in California. He served First Baptist Church in Atlanta with Charles and Andy Stanley for 6 years. He has served on search committees, reconciliation and mediation teams and inner city ministries. Tom served with three police departments as a volunteer chaplain serving families of law enforcement officers and victims. He established the Volunteer Law Enforcement Chaplain program in Charlotte-Mecklenburg Police Department.
Owning retail stores for eight years, Tom has experienced the challenges of a changing economic environment working internationally in four countries and around the US. His passion is to create environments for collaborative strategic planning. He enjoys identifying opportunities and challenges and then setting strategic and tactical goals to meet those realities. With all these interests, Tom focuses on developing, encouraging and challenging leaders.
He worked with Venture Construction Company in Atlanta as a project manager after attending Georgia Tech and Colorado State University. He completed his Master of Divinity degree and has worked on his doctorate in Urban Strategies at University of North Carolina in Charlotte. He is a learner and an entrepreneur. He was ordained to the ministry in 1982 at First Baptist Church in Atlanta. He has focused on mentoring men and serving senior adults.
Tom is launching Leader2Leader Peer Advisory Groups for CEOs of non-profits, NGOs and ministries in the Carolinas beginning in Charlotte and then Raleigh. Along with facilitating and consulting, Tom continues to minister in a local church in Charlotte.
Tom enjoys, golf, fishing and the beach. He and his wife, Lindalyn, have been married for 37 years. They have two grown children with five grand children. Born in Connecticut near New York City, yet he is comfortable in the city and in the country. He likes baseball and college basketball and football
P.O. Box 3525, Peachtree City, GA 30269 | 770.362.5440 |
email